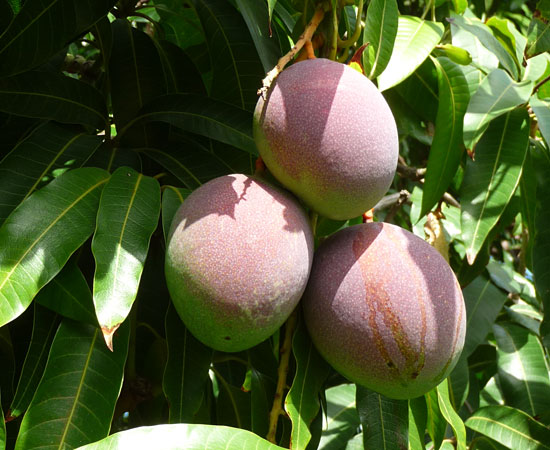 Mango
The rustling of leaves, an inviting cool breeze, sweet aroma is in the air...you won't want to leave Molokai without having the chance to kick back under the Kamakana mango trees on a warm Hawaiian afternoon. Come relax with us and enjoy the peace and serenity of this unique atmosphere.

As a bonus, from June to August you may also get the chance to delight in one of our 14 varieties of island famous mangoes. Known on Molokai for their wonderful flavor our mangoes are sweet and juicy, these mangoes are the perfect refreshing island treat.

We carry a variety of blooming flowers if you are looking for something to brighten your yard and we also carry vegetable starts if you are looking to beautify your dinner table. All of our plants are grown on Molokai and the Hawaii Department of Agriculture says they must stay here so only island residents and guests can enjoy these beauties.