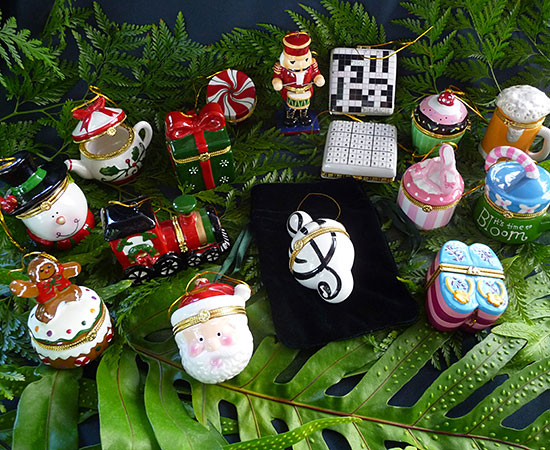 Ceramic Box Ornaments
These adorable ornaments also double as a gift box. With a wide variety of styles to choose from you are sure to find the perfect ornament for everyone on your list.

Ceramic Gift Box Ornaments #5495
Choose From:
Santa
Snowman
Gingerbread Man
Peppermint
Train
Gift Box
Nut Cracker
Music Note
Crossword
Sudoko
Aloha Slippers
Ballerina Slippers
Watering Can
Cupcake
Beer Mug
$10.00 ea.