Front Page
E komo Mai... Come on in and let's shop together in the Kamakana Country Store for sweet gifts, Molokai flavors, great home products and Hawaianna.

Don't expect the flash and dash…or that "shopping cart" where you put things and then pay for it online.

I'm sure you'll want to chat about our products and your wishes, that's half the fun of shopping with friends.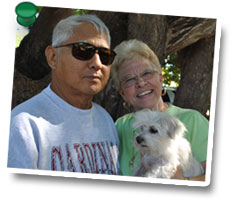 We've posted lots of photos so you can see many of the wonderful products we usually have in stock.

You can Step Inside the store for a quick overview or see some of the Plants & Flowers that are available from our nursery.

For a closer peek at some of our tropical & Hawaiian products see the Food Products, Kitchen Items, Health & Beauty Choices and Other Neat Stuff.


How To Buy
Just drop us an email note containing your wishes and we'll reply as soon as possible with suggestions, photos and prices.

Or better yet, give us a call. We'll be thrilled to discover your preferences voice-to-voice.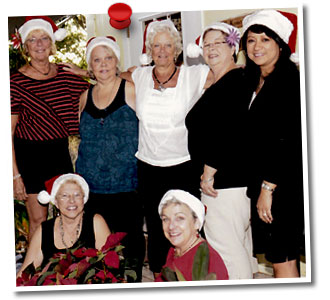 Mahalo for supporting Kamakana Country Store.
We wish you a holiday season filled with magic and memories!

A Little History
Kamakana Country Store is located in Kalamaula, a section of Molokai that has deep roots for Hawaiians!

It is the area where the first "Homestead Lands" were created in 1920 in an act that set aside land to help the Hawaiians maintain traditional ties to the land and to be able to grow traditional crops such as kalo (taro).

William and Edith Kamakana were among the first to be given this land. They built a home, raised two children and used the land by planting the now famous Haden mango, plus about 10 other mango varieties. He also planted many different crops to eat and raised cattle, pigs, chicken and horses.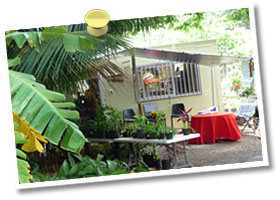 In the 1960s Weymouth Kamakana returned to his land to help his father care for the property. He continued his father's advice... "plant things that will feed you!"

Today, the land supports a citrus orchard, papaya, banana, lychee, coconut, pineapple, ulu, herbs, a recycled garden with whatever is growing in season, and the always favorite, mango!

This then, is the backdrop for the Kamakana Country Store.